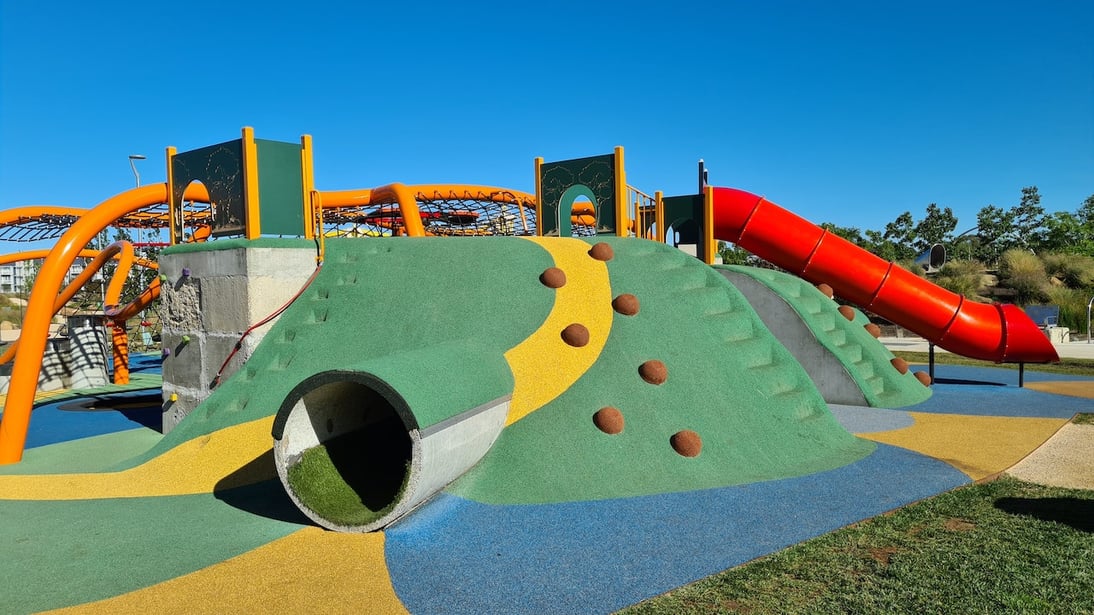 Applications
Playground Surfacing
With a wide array of available colors, EPDM/SBR granule surfacing is a great way to add color to your playground installation.
Rubber granules on playgrounds are available in standard pigmented colors with proven durability. Applications and highlights include:
Indoor or Outdoor Applications
Shipped to your site, at your convenience, according to your schedule
Residential or Commercial
Easy to Maintain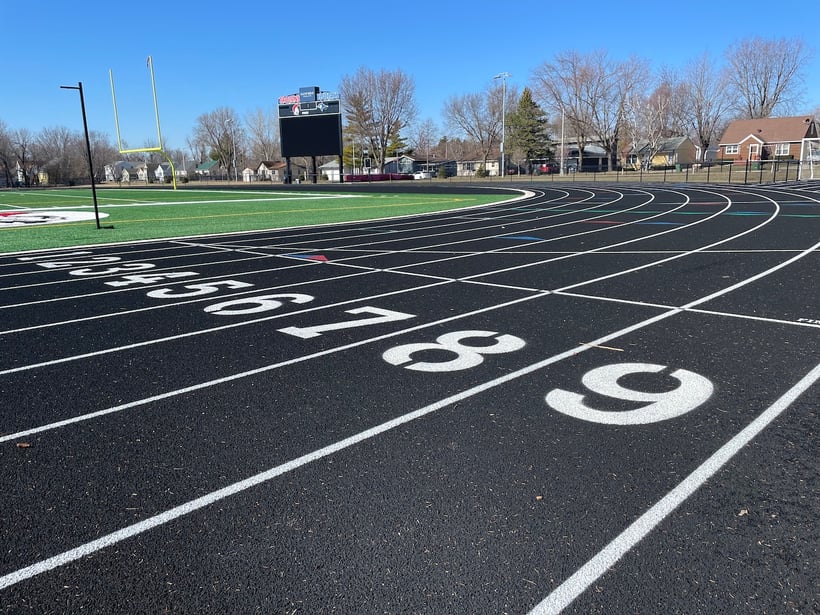 Applications Running Tracks
Made from SBR granules, color EPDM granules, and tire buffings.
Sparton offers a variety of running track granules and stranded rubber products, such as tire buffings, for running track installations. Sparton can package the materials in 1,000 or 2,000 lb. bulk bags and 40lb bags. We also offer our granules or buffings in 50 or 55 lb. paper or plastic bags. Generally, running tracks are comprised of a polyurethane bound black rubber base mat layer, two (2) structural coatings of polyurethane based pigmented binder, and encapsulated pigmented EPDM rubber granules. Other uses and applications for our products include:
Playground, Multi-Purpose Athletic Fields
Tennis Court Surfaces
Childcare and School Ground Surfaces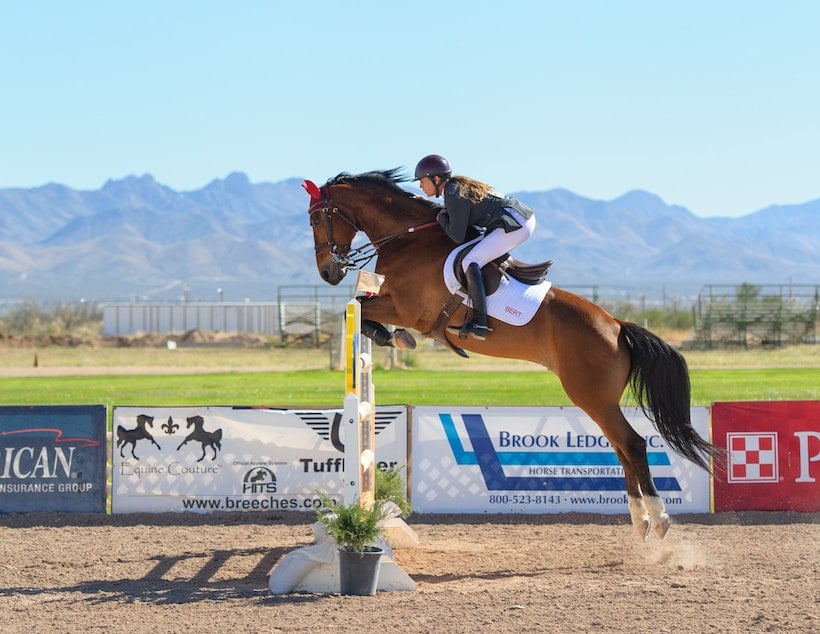 Applications Equestrian Footing
Internationally, rubber is considered an excellent surface for equestrian applications.
To help reduce dust, shredded rubber mulch mixed with sand is a common combination for equestrian applications. There are many benefits to using this rubber mixture:
Protects Sand from Breaking Down
Reduces the Need for Expensive Replacement
Provides a Cushioned Surface for your Horse
Reduces Injuries
Reduces Sound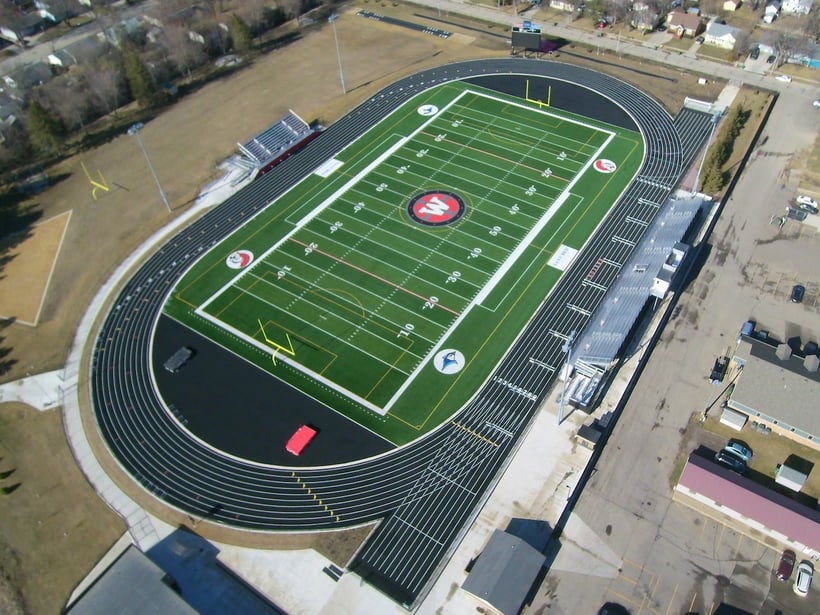 Applications Synthetic Turf
Our rubber infill granules create an excellent synthetic turf application used for football fields and other surfaces.
At Sparton, our superior products ensure outstanding quality and playability similar to natural turf. Highlights include:
Resistant to Mechanical Wear
Largely Unaffected by Weather Conditions
Allows for Intensive Use of Playing Field
Low Maintenance Costs
Environmentally Friendly
Long Life Durability
Need More Information About Our Products?
Get in touch with us today! Our team is here to help.